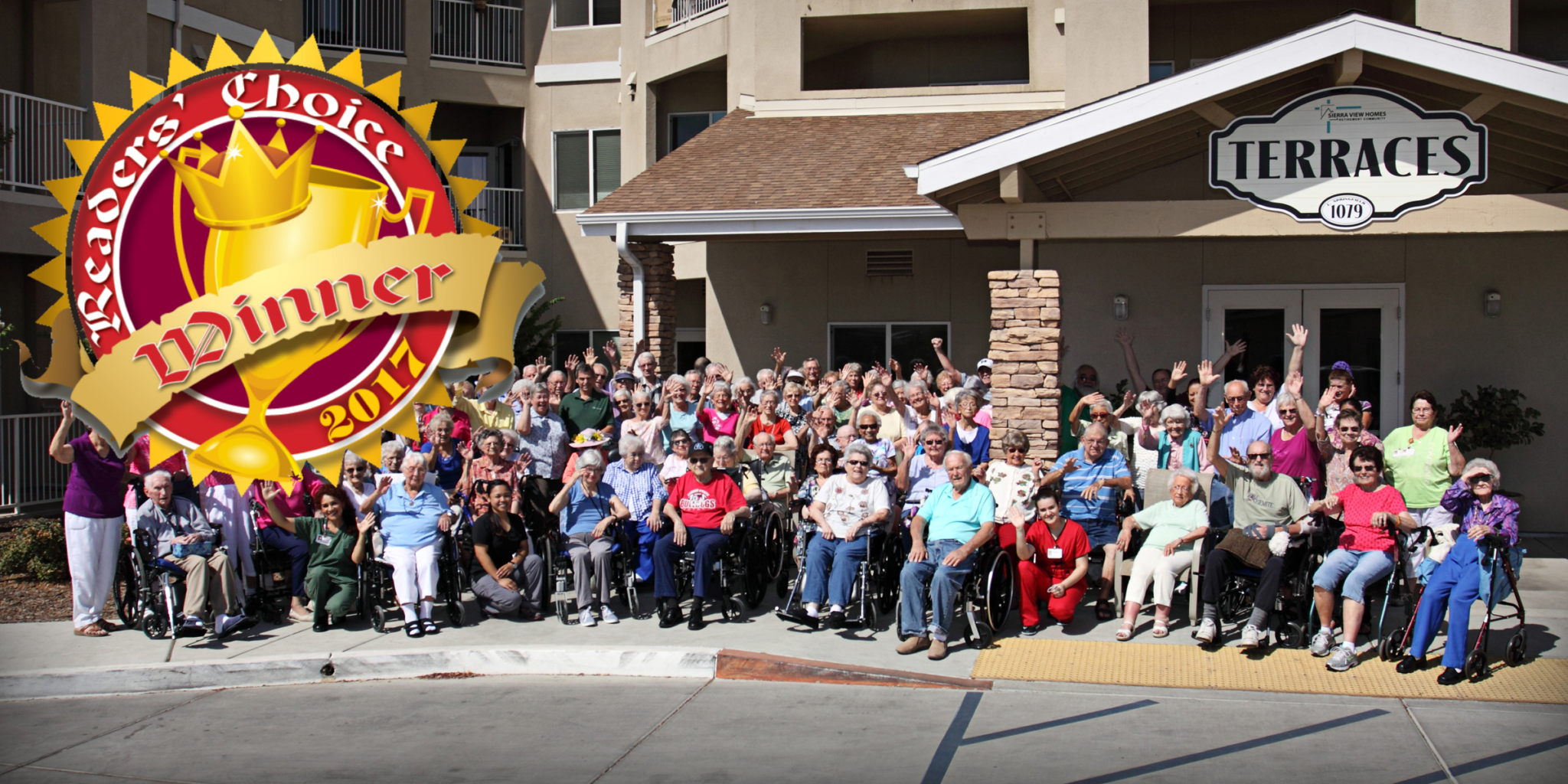 Thank you for the THIRD YEAR IN A ROW, Reedley! The Reedley Exponent asked, and you made your voices heard – Sierra View Homes Retirement Community was voted Reedley's #1 Retirement Community for 2015, 2016, and now 2017 in the "Best of Reedley" competition.
When asked why he thought Sierra View Homes has been winning so consistently, Vito Genna, Sierra View Homes' executive director, pointed to a strong resident community. "Our residents have turned this into a neighborhood, where people really get to know each other," he explained. "When the weather is good, we have groups out by the gazebos in the evenings. Other groups meet routinely in the Terraces to play pool. We've created these neighborhoods where everyone cares for each other and they really look out for each other."
Genna also attributes the honor to Sierra View's consistent staff. "Sierra View's strength is our dedicated staff and culture," he explained. "Our positive culture means that we have extremely low staff turnover, which translates to consistent, responsive, and loving service for our residents."
In fact, Sierra View has experienced ZERO turnover in its licensed nursing staff over the last several years, which is extremely unusual in the nursing home industry, even in rural areas. The average turnover in RNs and LVNs nationwide ranges between 55% and 75%. Thus, this low turnover speaks to Sierra View's positive work environment, and represents a real distinctive that separates us from our competitors. "We have an engaged, invested staff that enjoy their work here," Genna said. "And they love investing in the lives of residents."
Resident Ruby Arnst summed it up: "I have lived in four other retirement communities. Sierra View homes is by far the best."
Thank you again, Reedley. We're so glad to call you, your parents, and your grandparents friends. You're #1 in our book, too!