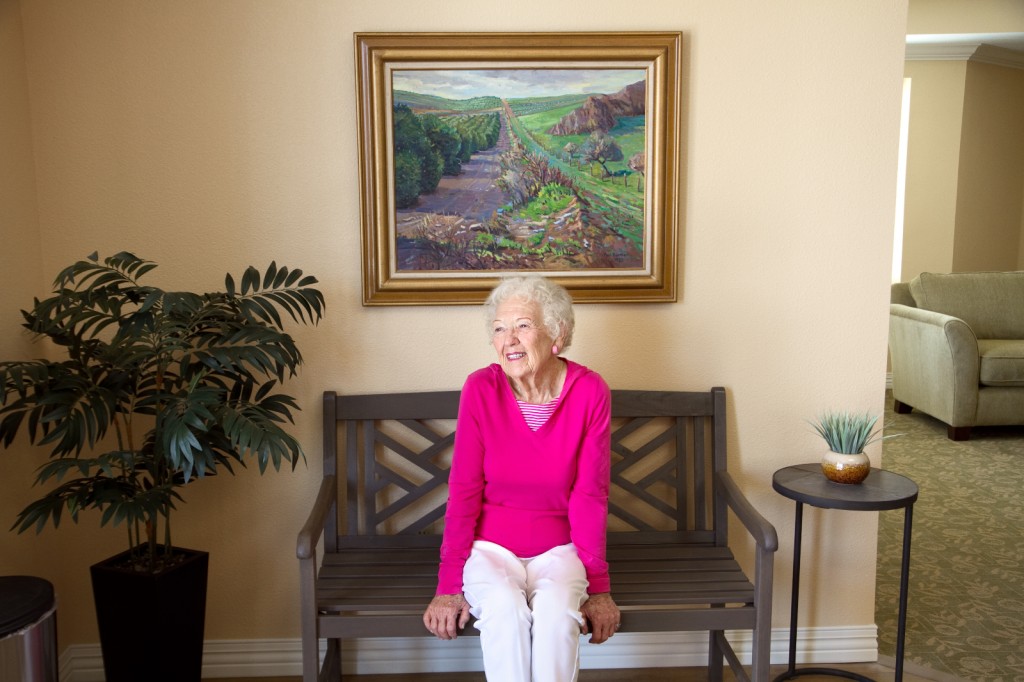 Wondering if retirement community living is really better than living in a house? It is!
Below is a list of reasons that retirement community living beats living alone in a home every time.
Benefits of Living in a Retirement Community:
Friendships

As we age, we often lose roles, spouses, and friends. As a result, living at home can become lonely. Living with peers offers friendship, companionship and a sense of community. Neighbors become traveling companions, friends who share a cup of coffee, and often a fellowship and support group in times of need.

On the day I arrived and moved into my apartment, I was welcomed by many of my neighbors," said Mary Lou Martens. "One of my neighbors even brought over some cupcakes to enjoy with my coffee! My doorbell rang quite often during that first week. Though I didn't know them at the time, they've since become good friends. It's so nice to know that I'll always have someone to talk to, someone who notices when I'm away, and always someone who will help when it is needed. We look out for each other! One of the best decisions in my life was coming to live at Sierra View Homes Retirement Community."

Safety and Peace of Mind.

Living in a retirement community can combine the best of both worlds, offering both freedom and safety. Sierra View's gated community, security cameras, key-card locked building, indoor mail slots, and vigilant neighbors mean that you have more security than you would in a house. Friends check in on each other, noticing when someone is missing from the dinner table. Additionally, in case of some sort of medical event, nursing staff are right across the parking lot. All of this combines to increase the feeling of safety and provide peace of mind.


Less Home Maintenance.

As we age, home maintenance becomes increasingly difficult. Gutters, lawns, and leaky hot water heaters are no respecters of age! This is one of the biggest benefits to life in a retirement community – the chores of keeping up a house are gone. You do not have to worry about who will water the lawn while you travel, or deal with the financial burdens of home ownership. 


Less Cooking.

Many retirement communities (like Sierra View Homes Retirement Community in Reedley, CA) offer meal plans, where a certain number of meals are provided each day. These meals are tasty, and provide the opportunity to socialize with neighbors.

We never miss the evening meal," said one resident. "Not only is it nice not to worry about cooking, it's also an important time for us to connect with our friends. My husband and I are always busy and out and about, but we plan around meal time with our neighbors and try to make it a priority."

Interesting Activities.

Retirement communities make social activity a priority, making it easier to keep active as you age. There's something for everyone! Bingo, movies, exercise classes, swimming, cooking, musical events, shuffle board, pool-playing competitions, bus trips and featured programs  – the busy activities calendar increases the level of social activity and provides entertaining ways to socialize. Living in a retirement community makes it easier to find peers who have similar interests and enjoy similar activities.



Transportation.

Most retirement communities offer transportation to surrounding shops and resources, which can be a vital service once driving is no longer an option. Sierra View's shuttle goes to supermarkets every week, and other locations in the nearby city for special events. Even those who can drive often choose to tag along with their friends on the facility shuttle – why not turn the weekly shopping trip into a chance to chat?

Freedom.

After devoting years to work and family, many seniors have a desire to experience traveling, deepening relationships or simply enjoy doing the things that interest them. There is a sense of freedom when you leave on a trip and know the staff and friends of the retirement community are watching your place. For many people, becoming a resident of a retirement community is a wonderful thing because many of the worries and burdens of life are gone, and in their place come new friendships, traveling companions, and rich experiences.


Access to Additional Services/Care Without Relocating.

Recovering from a fall and need rehabilitation? Need some extra in-home services? Recovering from an illness that needs temporary skilled nursing care? These are situations that would require a complete relocation while still living in a house alone. In a retirement community, stepping up to a higher level of care does not necessitate losing your home, or even leaving it. Retirement communities offer the ability to smoothly move from one level of service to another, and back again, and typically preferred access to higher levels of care is given to those already living in the community.

Lower Financial Burden.

There are often choices for housing in retirement communities, meaning that residents can choose their housing based on their budget. Knowing what your rent will be, and what your extra payments are, can help with budgeting for the future. A move to a retirement community can often lock in rates, or lock them to planned-for increases, which works better for a senior's fixed income.


Respectful Neighbors.


Retirement communities have an age requirement of 55 and older, and as a result they enjoy a level of peace and quiet that cannot be found out in the general community. No loud rap music and frat parties here! 


Volunteer Opportunities.

Retirement communities offer a wealth of opportunities for residents to make a difference, through service projects like gardening to make the community more beautiful, reading to those whose eyesight no longer allows them to, leading support groups, and going out together to make a difference in the Reedley community.


I thought, what do I have to give? I realized that I can share my music. I have been playing the piano in the lobby for awhile now and I can't begin to tell you how blessed I feel. There are so many opportunities here for those of us who enjoy volunteering. Sierra View Homes Retirement Community in Reedley, CA is the best place to live as a retiree."
Make the transition to a retirement community today! The sooner you do, the sooner you'll be enjoying the benefits that only retirement community living can provide.