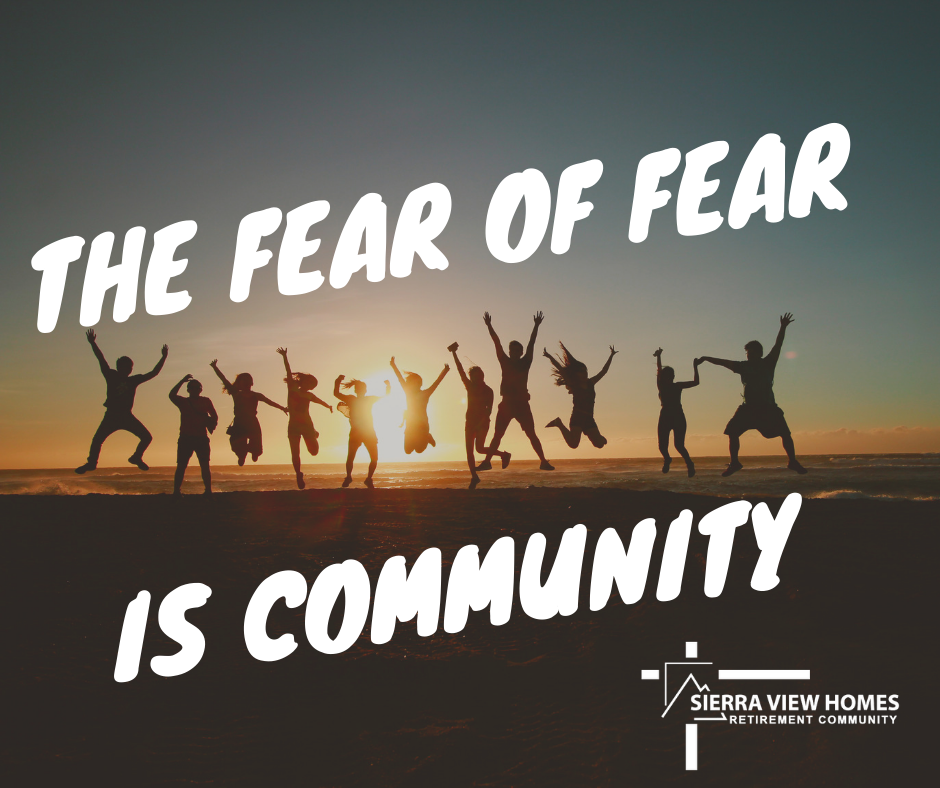 I had the opportunity to take our youth group to our biennial church conference in Kansas City several weeks ago. Dustin Gaylon, one of our speakers speaking during a morning worship session, made the comment that "the fear of fear is community."
In the Gospel of John, as the end of his time on this earth nears, Jesus promises his disciples that he will not leave them comfortless. Before he is taken up into the sky the disciples receive the power of the Holy Spirit. But we should also not forget that as Jesus hung on the cross in John 19:25-27 he also instructs his followers to care for each other.
While the disciples were initially paralyzed with fear cowering and barricaded in a room following the crucifixion, they were soon empowered, not just by the Holy Spirit, but through the community they shared with each other as they spread the Gospel and planted new communities of faith.
The things we fear most, when brought before God and shared with our community of faith, become much more bearable. Community is a gift of comfort from God. Let us embrace it with open arms.
– Caley Ortman, Chaplain