Sierra View Homes Retirement Community encompasses a 14-acre campus located in the San Joaquin Valley town of Reedley, near the foothills of the Sierra Nevada Mountains, approximately 30 miles from Fresno. The Kings Canyon and Sequoia National Parks are just a one-hour drive up in the Sierra Nevada Mountains. Yosemite National Park is approximately a two-hour drive north of Reedley.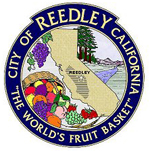 Reedley is a small community surrounded by vineyards and orchards, bordered by the Kings River. The river offers plentiful opportunity for fishing, water skiing, swimming, and picnicking. We are considered the "Fruit Basket of the World," and locally grown fruit is frequently featured on our dining menus.
Each February and March, the fields and farms around Reedley are transformed by the colors of Spring. Reedley is a stop on Fresno's famous Blossom Trail, and Sierra View residents often enjoy traveling the trail and taking in the colorful and sweet-smelling flowers.
Reedley Activities:
Several fine golf courses
River City Theater Company at the historic Reedley Opera House – professional dinner theater, 7 to 10 shows and over 80 performances per year
Reedley Electric Farm Equipment Christmas Parade – over 50 tractors, buses, combines and antique vehicles all lit up with Christmas lights
Reedley Fiesta and Rotary Parade – food, music, games, and a parade capped by Reedley's famous Big Green Marching Machine
Taste of the Town – local cuisine
Kings River Quilt Guild and Annual Quilting Festival
Hillcrest Tree Farm –  Christmas trees, pumpkins, a live steam narrow gauge railroad, children's play areas, trails, and picnic areas
Reedley Kendo Club – Japanese fencing classes
Reedley Farmers Market – food booths and delicious local produce
Reedley Museum
Ladies' Night Out