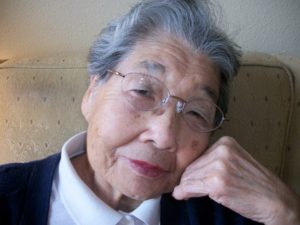 Question:  I see advertisements in the newspaper for assisted living facilities, and it is difficult to understand what is offered there in comparison to other care services, such as skilled nursing. Can you explain the differences? –  K.A. Reedley CA.
 Answer: Great question! The term "assisted living" became popular in the 1980's. At that time, it was a new level of care that allowed retirement communities to provide personal care programs. Before retirement communities provided assisted living, personal care was mostly handled by small board and care facilities or nursing homes.
Assisted living facilities provide help for seniors who struggle with daily chores but do not need 24-hour medical care. One room apartments with a bathroom, meals and snacks, activities of various interests, medication observation, and some assistance with personal care are provided. The goal of assisted living is to help seniors remain as independent as they can be for as long as possible — delaying the need to live in a skilled nursing facility.
Skilled nursing care is generally utilized for people with severe disability and/or a resident who needs rehabilitation therapy. Skilled nursing is 'total care,' offering 24-hour staffing with licensed nursing and registered therapists to allow patients to recover or at least maintain the functions they have.
The decision to move into an assisted living facility can be a difficult one. It often means moving out of a house full of memories and downsizing, leaving precious belongings. It means allowing someone to assist you with your medications and possibly having some hands-on personal care.
When is it time to consider Assisted Living? Some simple questions will help you decide.
Fortunately, there are two very reputable retirement communities right here in Reedley that offer assisted living, as well as several small board and care facilities in the greater Reedley area. Not all facilities are alike. Just as there are different levels of care, the costs can also vary widely. Some facilities charge a basic fee and then charge separately for additional services while others have an all-inclusive rate. Assisted living can run between $2,000 to $5,000 per month, while the cost of a skilled nursing facility can be $6000 to $7000 per month.  
The best way to make a decision is to visit the facility, talk to staff and residents, and ask questions regarding care and services. As with all planning decisions, it is best done well in advance, with time to make comparisons and have all your questions answered before making such an important decision.
Not all Assisted Living communities are alike. Here are some factors to consider as you help your loved one choose.