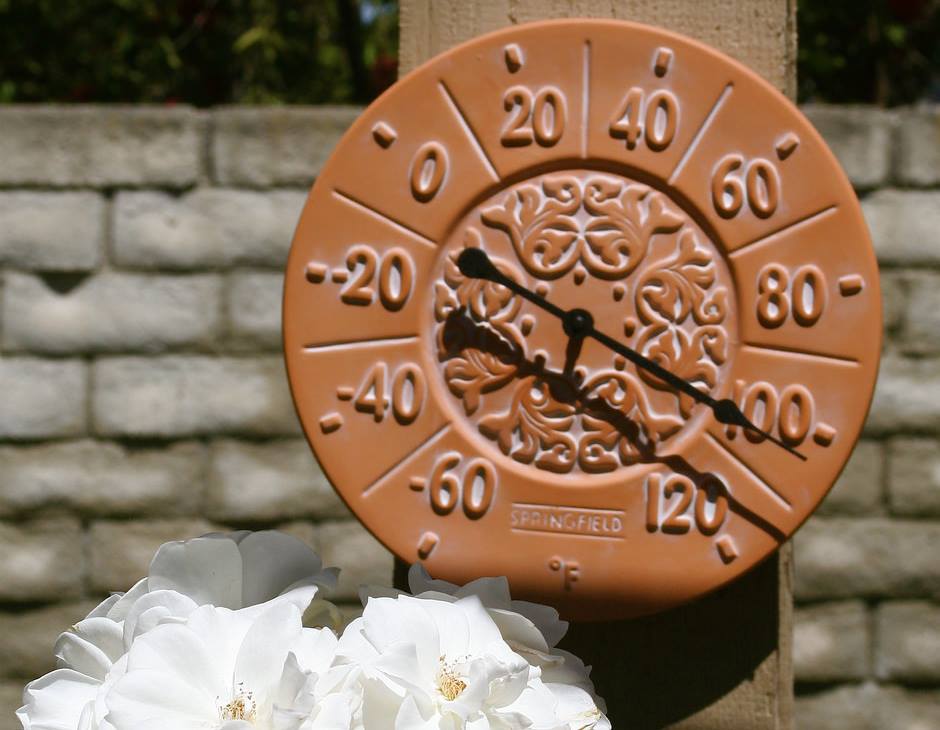 When temperatures reach 100 degrees or above, from 9 a.m.-7 p.m. come to Sierra View Homes for a place to sit, drink water, and cool down!
The Central Valley of California is in an extremely dangerous heat wave. We are used to summers days where the temperature cools down at night. Lately, however, there has been very little cooling at night. Seniors especially are subject to ill effects of extreme hot weather. Heat exhaustion and or heat stroke become real possibilities when the temperatures soar to 90 degrees and above and there is little relief. Lack of awareness and concern for the high air conditioning bills will slow the response of some seniors in seeking relief.
Sierra View Homes is one of the cooling centers in Reedley.
Hot weather is dangerous without proper protection and preparation. Employers, according to state law, need to be aware of the heat and have plenty of fluids to drink and shade for their employees to stay free of heat related effects. All employees, especially the ones who work out doors, must know how to spot heat related issues such as dehydration, heat stroke, and heat exhaustion
Outdoor employees are not the only ones who have to watch for heat-related issues. It is important to pay attention to the senior population as this heat wave continues. People 65 and older have decreased ability to notice changes in their body temperature. They do not sweat as much as younger adults do. Sweating is an important of the body's heat regulation mechanism. Chronic health conditions can reduce the body's ability to respond to heat conditions. Prescription drugs can further impair one's sense of how hot your body truly is.
Dehydration is the root of many heat-related health problems. Dehydration, heat cramps, heat exhaustion and most seriously heat stroke can cause serious health issues up to and including death. When the body's temperature becomes unusually high, neurological issues can happen and emergency treatment must be sought. It is extremely important to drink plenty of water or juice, even if you are not thirsty. It is a good idea to limit alcoholic or caffeinated drinks as they contribute to dehydration. A good rule of thumb is to drink fluids at every meal and to sip fluids throughout the day rather than drinking a lot of fluid quickly.
If dehydration is not corrected, heat exhaustion becomes a real possibility. Early warning signs of heat exhaustion include excessive sweating, tiredness, weakness, dizziness, headache and muscle cramps. Heat exhaustion and lead to nausea, vomiting and fainting, which can rapidly lead to a heat stroke. Symptoms of heat stroke are high body temperature, absence of sweating, confusion, seizures and coma. Heat exhaustion and especially heat stroke are extremely dangerous. If you see someone who appears to be in trouble it is important to get help for him or her a quickly as possible.
Whether or not you are older than 65 there are things you can do to avoid heat-related issues. Some suggestions are wearing light-colored, lightweight, loose-fitting clothing. Wear a wide-brimmed hat. Stay indoors during the hottest part of the day and limit outdoor activities to the early morning hours. Watch the heat Index. If there is a lot of moisture in the air, the body's ability to sweat is diminished leaving you with less ability to cool down. Seek air-conditioned environments if you do not have air-conditioning in your home. Cooling centers are set up and ready for folks to come in and cool off if the temperature is over 100 degrees. Sierra View Homes is one of the cooling centers in Reedley. From 9 a.m. to 7 p.m., we're open for you to come cool down!
Heat-related issues are real and can be serious. Everyone, especially those over age 65, need to be extra careful and pay attention for the warning signs of heat-related trouble. Take steps to keep cool by dressing in light clothes, drink plenty of fluids and monitor your indoor thermostat to keeping it no higher than 82 degrees. We live in an area that can have extremely hot temperatures; consequently, it is important to understand how you deal with the heat and have a plan to cool down.