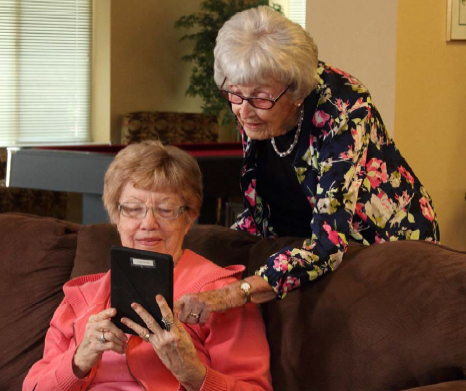 When you think of social media, your first thought may be of teenagers on their phones. However, increasingly, you should think of a senior! Recent data provided by the Pew Research Center  revealed that seniors are more wired and socially connected than ever.
Electronic use among seniors is on the rise, with the number of seniors 65+ reporting owning a smart phone increasing from 18% to 42% over the last 5 years. Roughly one third of seniors now reports owning a tablet.
Social media use is also increasing steadily, with 35% of all seniors reporting use of social media platforms.  Of the seniors using social media platforms, the vast majority use Facebook, with Instagram, LinkedIn and Twitter trailing far behind (see table).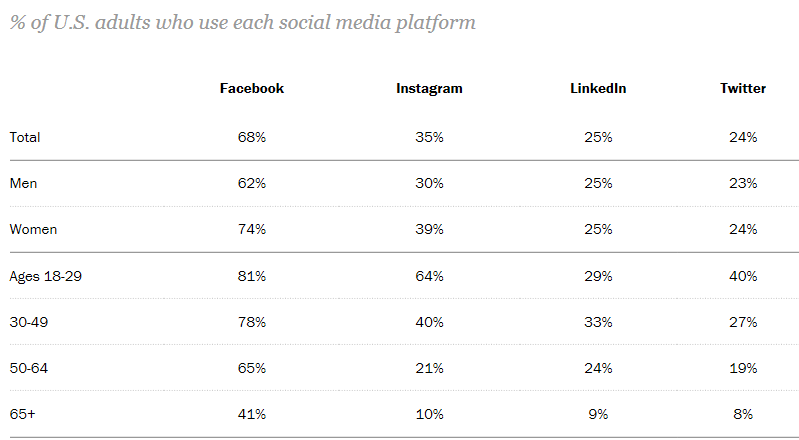 However, while seniors are using these technologies more and more, we still have a ways to go in education and comfort-level,  as "just 26% of internet users ages 65 and over say they feel very confident when using computers, smartphones or other electronic devices to do the things they need to do online."
As our society continues to move online for resources, societal discourse, news, and social connection, it's important for older Americans to continue to acquire technological skills. The steady increases displayed by this Pew Research data shows that seniors recognize technology's importance. The world is online – and so are seniors!