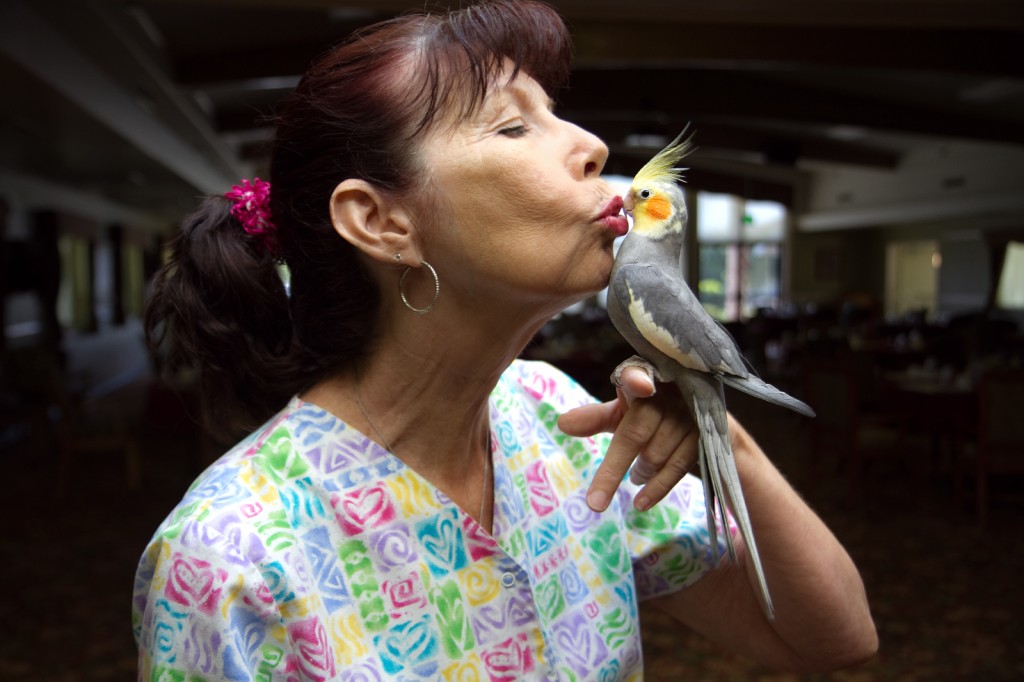 Nursing Care and Rehabilitation
Sierra View Homes Nursing Center opened to residents in 1968. From the beginning, this home was envisioned as a place where seniors could live comfortably and receive loving care as their needs required. Today it remains the cornerstone of Sierra View Homes Retirement Community. Our nursing center provides 24-hour post-op care, short- and long-term services and support including inpatient and outpatient rehabilitation services, end-of-life care, and ongoing care for residents who can benefit from a fully supported environment.
The nursing center is known for extraordinary service and compassion as well as individualized, resident-directed care. Every effort is made to preserve and enhance our residents' capabilities. Personalized care plans are developed to help each resident achieve and maintain his or her level of self-care and independence.
Our commitment as a Christ-centered community is to provide life enriching services and activities to fulfill the spiritual, physical and emotional dimension of those we serve. A wide range of programs is offered to meet individual interests, including cooking, baking, coffee hours, art, music, pet therapy and brain fitness activities. On Sundays, residents can attend Christian ecumenical services.
Rehabilitation services are available for persons transitioning from a hospital stay to their home. Our licensed physical, occupational and speech therapists and other clinical staff work with each resident's physician to meet that resident's medical needs. We are licensed and certified to provide services under Medicare, Medi-Cal and most insurance groups.
Our staff takes great pride in their work at Sierra View Homes. Included are registered nureses, licensed vocational nurses, certified nursing assistants, caregivers, activity professionals and a chaplain. Consultant services of a dietician, gerontologist and pharmacist are ongoing. Staff members are carefully selected and given ongoing education and support throughout their careers. The proof is in our reputation and the resident's satisfaction.