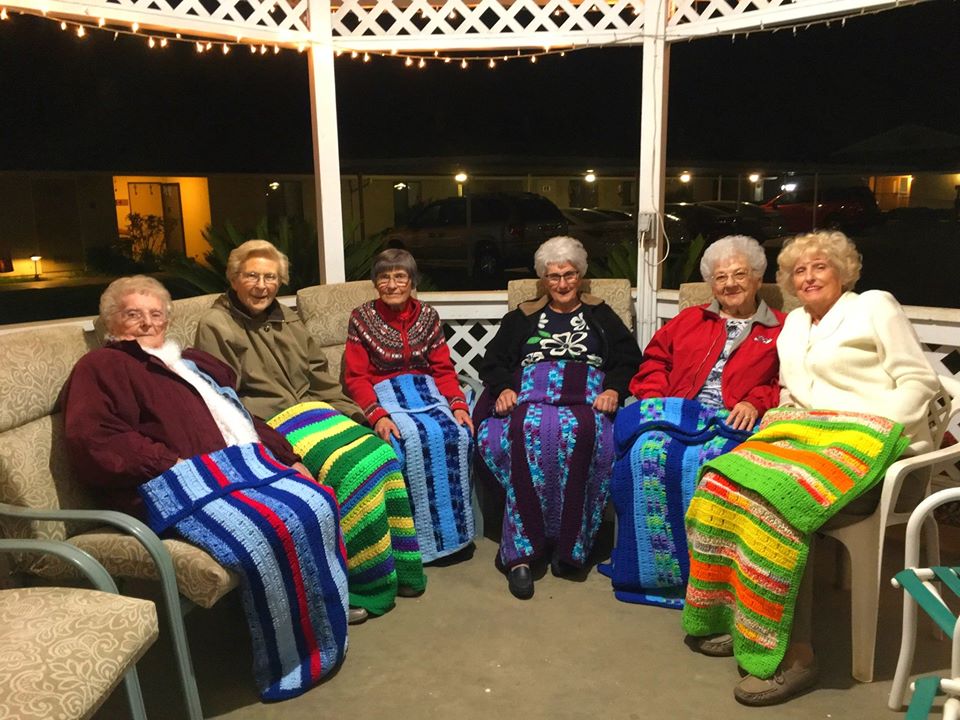 Loneliness and social isolation are a huge concern for older adults. As we age, it becomes harder to stay connected with family and friends, especially if you are living alone. Older adults face loss, loss of a good friend or spouse to illness or death. They have to face issues such as hearing and or vision loss, mobility challenges both physically or in loss of driving privileges. All these issues cause challenges in staying connected. The National Poll on Healthy Aging found one in three older adults say they lack regular companionship and a survey conducted by GreatCall reports 52% of older adults experience feelings of loneliness a few times a year.
Now studies are showing that being lonely can lead to depression and or cognitive decline. They are saying, "Loneliness is as unhealthy as smoking 15 cigarettes per day." Social isolation and loneliness have been linked to poorer health outcomes and higher healthcare cost. According to AARP this is adding $6.7 billion in health related spending in the older adult population.
Social separation of our families is very prevalent in the United States because our families have spread all over the states and beyond. We are not as connected as we were years ago when generations lived under the same roof. We now have to be more deliberate in staying connected. Thankfully, technology such as Skype, FaceTime, texting and calling have helped to give us connectivity.
There are ways you, as an older adult, could combat loneliness and isolation. You cannot rely on others to combat your loneliness. You need to take matters into your own hands. So, find something to do. Doing something that keeps you thinking about something other than yourself helps to decrease the feeling of loneliness. If you are mobile, join a friend for coffee. I know of several coffee groups meeting in Reedley. I am sure every town has a gathering spot where folks come to meet and connect. Going for a walk or doing some gardening, if you want to stay close to home, gives you some exercise and allows you to breathe deeply. Doing something that is useful and improves the world around you goes a long way to feeling fulfilled and useful.
Take care of yourself. Get your vision and hearing checked regularly. You can be in a room filled with wonderful people but if you do not hear what is being said or you cannot see who is in the room it can be very disturbing leading you to pull back and stay away.
Find a friend to hang out with or do some volunteer work. Look around your community. There are a number of volunteer possibilities. Being in a group working towards a common goal leads to a feeling of inclusion. It is likely you will find someone who is willing to strike up a conversation. Listen, smile and share your thoughts in a give and take conversation.
Consider moving to a retirement community like Sierra View Homes Retirement Community since it offers activities that give opportunities to relate to others. There are dining opportunities that give you a healthy way to be connected. If you tend to be quiet and shy, in a retirement living space there will be plenty of others who will draw you into the conversation. Exercise rooms to encourage you to be active and stay fit.
Travel somewhere new. There are numerous tour groups to join if you are able to travel. There are many places to see near and far. Being curious about exploring some place you have not seen before gives you a way to keep looking forward. It keeps your mind focused on something other than yourself.