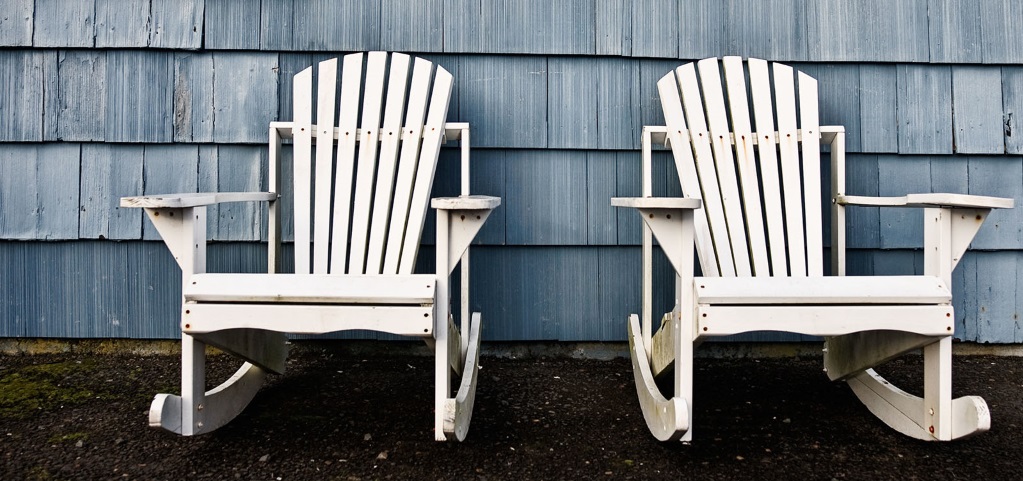 In this high tech world with all the gadgets that promise to make your life better, we are now seeing that a simple rocking chair can improve your health and your overall sense of well-being. Before you conjure up some antiquated image of an old person in a rocking chair, you need to see the evidence. Studies are being conducted by a number of leading colleges on the possible benefits of spending time rocking in a rocking chair.
Many of us have spent time rocking or gliding enjoying the soothing relaxing movement. Researchers are showing that rocking chairs help to reduce pain. The spinal cord can work in only one direction. So, when the brain is sending impulses down to the legs to push the rocker the pain receptors are blocked. President John F Kennedy got relief from his chronic back pain by spending time in a rocking chair.
Rocking chairs have been shown to improve the emotional health of those suffering from depression, anxiety and/or dementia. Researchers found by simply rocking back and forth in a rocking chair for at least an hour a day improves the psychological and emotional well being of the person rocking. No study reports why this works, but the results show the more rocking you do the better the results.
A team in New York State Department of Health did a rocking chair study of 25 nursing home residents who were diagnosed with dementia. After six (6) weeks of monitoring the residents, rocking for at least an hour a day, the team found the residents were emotionally calmer. Anxiety, tension and depression were decreased and these residents required less pain medication.
A surprising benefit was the residents had better balance after rocking. The light exercise that happens while rocking burns calories, improves knee extension, and strengthens calf muscles giving residents better ability to stand up straight.
Recently, with a memorial monetary gift from the Wendell Rempel family, Sierra View Homes purchased six (6) new rocking chairs for Marden's Place, our assisted living memory care unit. The chairs are unique in that when you sit down in them the chair stays firmly in place. When you lean back the rocking mechanism releases and the chair starts moving. This initial engagement is a great benefit to the residents who could be unaware of how to make a rocking chair move. The residents start to rock and often will keep the chair moving. When it is time to stand up the rocking mechanism disengages as the person leans forward to stand. Once again the chair is solid with no motion.
The rocking chairs are used regularly and are frequently requested by the residents. Rarely do I see a chair-sitting idol. The staff in Marden's Place tells me the chairs have made a difference in how they care for the residents. "The residents are more calm and they seem happier," a staff member recently told me. Another staff member said her "residents seek out the chairs and are disappointed if they are all in use."
Rocking brings a safe activity to people who live a sedentary lifestyle. It does not make up for strength–training such as lifting weights but it has value in increasing strength, decreasing pain and creating a sense of well-being in a person who rocks regularly. So, my advice is to dust off those old rockers and place them in a place of prominence and glide or rock on through 2017.