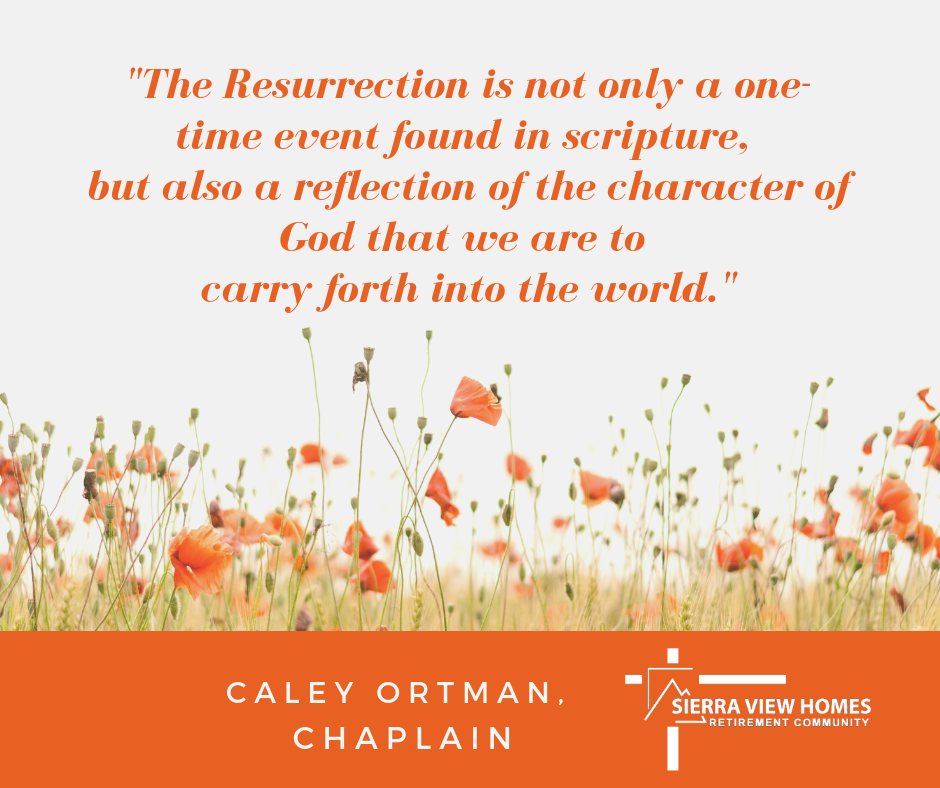 It may come as no surprise that I have been reflecting a lot on resurrection this month. This is the season we focus our attention on the event of the resurrection.
Anticipation builds in the church as we near the end of Lent. We sing hosannas on Palm Sunday, take communion on Maundy Thursday, reflect on the seven last words of Jesus on Good Friday, and show up for the highest attended Sunday service on Easter morning to celebrate the resurrection.
But how do we keep from losing that energy when we head back to work on Monday? I believe one way to do so is by understanding resurrection as not only a one-time event found in scripture, but also a reflection of the character of God that we are to carry forth into the world.
Resurrection means seeing the good in people and in situations where the world has long given up. It means being faithful even when the work does not seem to bear fruit or "results." And it means releasing the logic of our own minds to the mysterious wisdom of God's plans.
Let us not stop the Easter celebration of resurrection on Easter this year. Let us go forth and embody resurrection as well, so that the world may know the love of God through our actions.
Caley Ortman, Chaplain