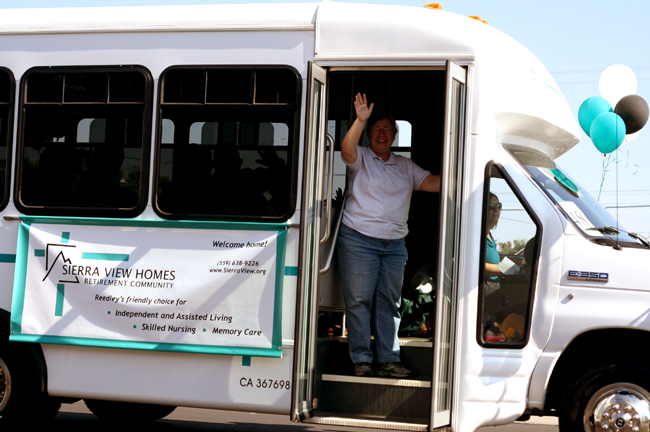 There are a number of senior retirement facilities in my area. Why would I want to live in a retirement community?  K.A. of  Reedley
Lifting the home maintenance burden.
Retirement communities are set up to provide an option for seniors when the maintenance and care of owning a home becomes overwhelming.  As people age, the ability to physically keep up with a yard and house maintenance becomes more and more daunting.  Projects that were, at one time, fairly easy can become difficult and sometimes next to impossible to complete.  If one spouse has passed away or has the need to be in a long-term care facility, the task of keeping up the house falls to the one remaining at home.
Residence choice.
Retirement communities are also set up for residents who wish to enjoy the freedom of a private home, but still remain free of the many responsibilities of home ownership and maintenance. Most retirement communities try to have a variety in living arrangements to offer some choice to the resident.  There are communities with apartments varying in size and amenities, some have duplexes and some have single family houses.  Either covered carports or garages are usually available where a resident can park a vehicle.
Community meals.
Some retirement communities offer varying meal plans. Other senior communities include one or more meals in the rent. Usually there is a main dining room where the meal is served. This helps the residents of the community have a chance to get together and socialize with others during a meal.  Having at least one nutritious meal during the day can help the resident maintain his or her health and energy.
Convenient transportation.
As we age our ability to drive safely can diminish. Retirement communities typically have a van or a bus to provide transportation for grocery shopping, general shopping trips and outings. The activity director plans outings and activities of interest. These outings could include going to a see movie, visiting local attractions, attending a local play or musical concert.  For example, as I'm writing this article today, the bus at Sierra View Homes took 15 residents to the cheese factory in Traver. They enjoyed a tour of the factory, had lunch at the restaurant and finished with ice cream all in the company of good friends.
Housekeeping.
Retirement communities vary in the housekeeping services that they provide.  Some, like the Sierra View Terraces apartments, include housekeeping services in the rent. Others offer services for an additional cost, and some offer no housekeeping services at all for those in an independent living setting. Some facilities allow the resident to hire someone from outside the community, which may include off-duty staff members.
Health care options.
Health care services for residents in independent living facilities are quite minimal. The expectation is that the residents are able to care for themselves and maintain their own health needs. There are communities that offer weekly or monthly blood pressure checks and some facilities have a nurse designated to help residents with short-term dressing changes or other short-term needs. However, retirement communities with graduated levels of care like Sierra View, offer the opportunity to increase levels of assistance, or spend some time in rehabilitation or skilled nursing before returning to independent living.
Beauty and barber shop.
Many facilities offer beauty and barber shop services on the premises. The shops can be run independently or through the company. The opportunity to get one's hair or nails done helps seniors maintain positive self-esteem and enjoy some pampering without ever leaving the campus.
Exercise and wellness programs.
More and more seniors are looking for retirement communities that offer opportunities to exercise, which will enable them to stay healthy and maintain independence. For instance, most mornings you will find a room full of residents peddling on stationary bikes, walking on treadmills, swimming or doing general exercise in the Wellness Center at Sierra View Homes. Most facilities are looking to provide opportunities to exercise that are geared toward seniors so the residents do not need to travel away from the community to work out.
In the future, retirement facilities will continue to evolve in order to meet the needs and interests of the next generation coming in.  Each generation brings new interests and desires and facilities are seeing more and more seniors who want computer and Internet access, cable T.V. as a standard, and various entertainment options.
The benefits of living in a congregate arrangement have been well documented in scientific studies done throughout the world.  So if you want to live a longer, happier and more fulfilled life, consider living in the company of friends in a retirement community.