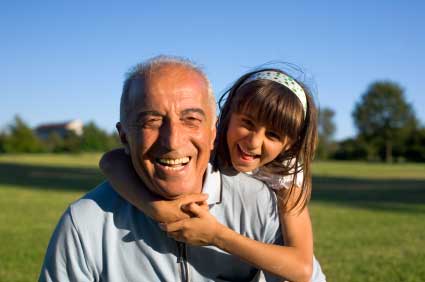 Do you know some of laughter's amazing benefits?
Studies show that laughing is very beneficial to one's overall health. It helps reduce pain, brings greater happiness, reduces stress and even boosts the immune system.
Humor is infectious. The sound of someone laughing is very contagious. Laughing is a natural event that we do from a very early age.  Infants start to smile after just a few weeks. After several months babies laugh easily, often with gusto. As we age and go through life's bumps and bruises, our laughter tends to decrease.
When people laugh together they feel a bond of happiness and intimacy. It creates a common bond that brings friends together and keeps the relationship fresh and exciting. Laughter and playing together adds joy, vitality and resilience.  Humor helps to heal resentments, disagreements, and hurts.
Laughing helps with mood. Nothing works faster or more effectively to bring your mind and body back into balance than a good laugh. A hearty laugh with friends or coworkers can relieve tension, increase alertness and increase the feeling of connectedness. One can laugh alone, but shared laughter is more powerful. Even in the Sierra View Homes Skilled Nursing Center, where activities can be pretty intense, one resident starts an audible laugh and soon the whole group is going!
Laughter has a strong effect on health. Laughter relaxes the body by decreasing stress hormones, and thus relieving physical tension. It gives you an inner-body work out. A good belly laugh exercises the diaphragm, contracts the abs and even works out the shoulders and has been shown to have a good effect on the heart. A hearty laugh can have the effect of pleasant feelings for quite a while afterwards. Laughing increases immune cells and infection-fighting antibodies giving your body a stronger immune system and fewer physical effects of stress.
The challenge is how to bring more laughter into your life.  My first suggestion is to smile. Smiling is the beginning of laughter.  Smiling is just as contagious as laughing. Practice smiling on your family, friends and the people you meet on the street! You will be surprised at the smiles people will give back in response.
Take some time to count your blessings. By counting your blessings you start to look at the brighter, nicer things in life and the sad or stressful parts seem less daunting.   Surround yourself with pictures of happy times with family and friends.
When you hear laughter, move toward it to get in on the fun. Sometimes a joke might be private, but most of the time you will find the group will want to share the joke because it allows them to laugh again.
Spend time with people who laugh easily both at themselves and at life's absurdities. These are people who find humor in everyday events. Look for humor in your daily activities. It is surprising how many things can be humorous once you reassess the situation.
Look for humor in your own life. If you have grandchildren or pets, watch them play. Pets and children can be fun to watch as they often will do or say something cute. If you find yourself in a stressful situation, think of how it will sound as a story. Planning how to share the story can give you the chance to see the situation as a challenge instead of a threat. Challenges are much less frightening and your mind will find solutions much easier.
Read a funny book or watch a funny TV show or movie.  Allow yourself to chuckle at the funny parts!
Laughter is a way to stay healthy and happy. It is good for your mood, your heart, and your immune system. You can't feel anxious, angry or sad while you are laughing. So, smile more often, laugh when you think something is funny, share a humorous story with a friend, look for the humor in your life and see if your quality of life improves!