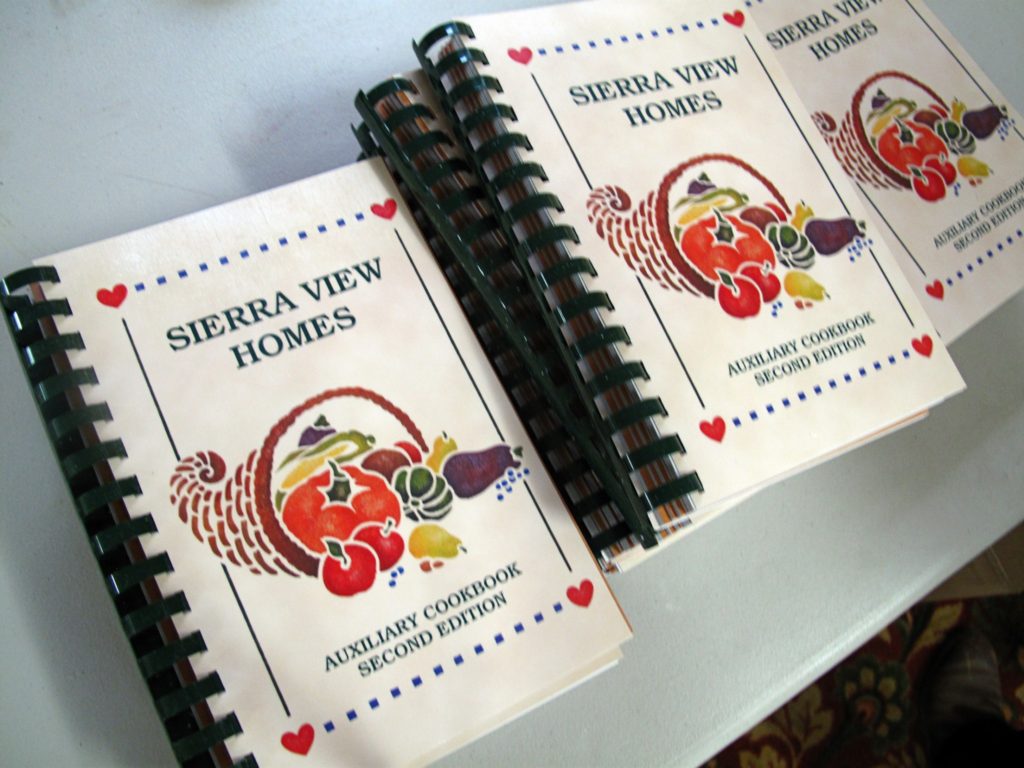 Sierra View Homes Retirement Community's Auxiliary was started in 1968 by a group of resident family members and friends of the community who shared a common love for Sierra View and our residents. Ever since, the Auxiliary has organized fundraisers, led classes, manned the store, and pitched in to help make our residents' lives more enjoyable and meaningful. (We love these people!)
One of their most popular fundraisers is the Auxiliary Cookbook, where Sierra View's staff, friends, and residents share our love of good food. The second edition of the cookbook is now on sale (a bargain at $20).
To learn more about the Auxiliary and how you can help support Sierra View's residents, or to purchase your copy of the cookbook, call (559) 638-9226.