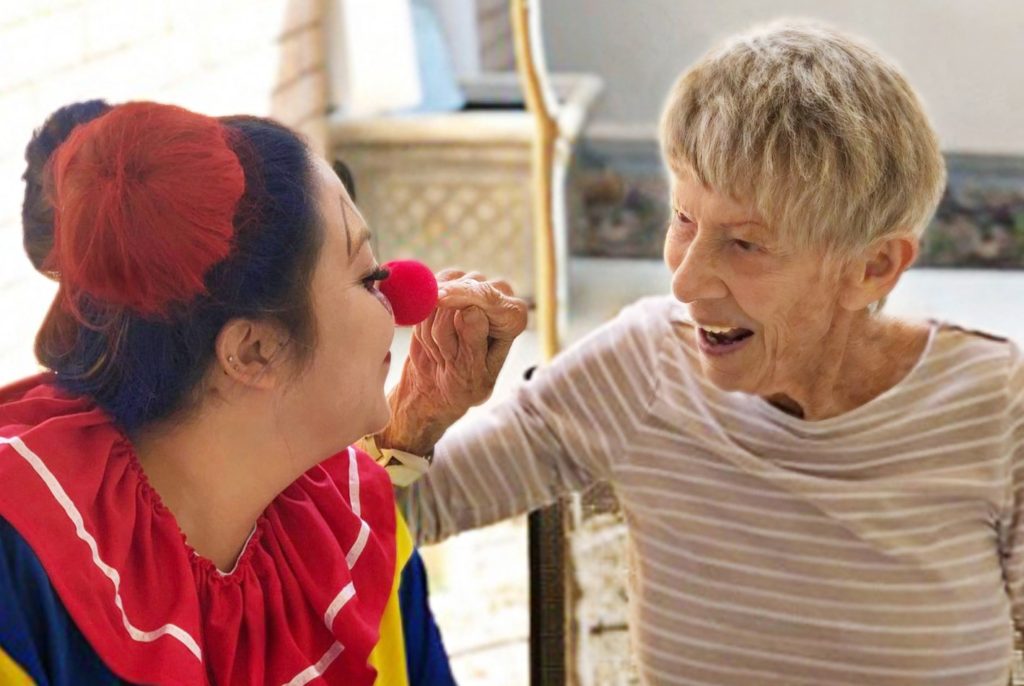 Marden's Place at Sierra View Homes was created to give residents with Alzheimer's and related dementia illness a safe nurturing home where they feel accepted, and their physical, social and emotional needs are met. For those with Alzheimer's, each day is filled with unfamiliar routines and people. Marden's Place allows residents to adjust to their safe surroundings assisted by consistent, trained and caring staff.
Named for Dr. Marden Habegger, Marden's Place was his vision for special care and comfort for residents. Dr. Habegger, a beloved physician who practiced medicine in Reedley for over 40 years, was a founding member of Sierra View Homes and served on its planning committee while living on campus.
Marden's Place provides assisted living services to residents in the early to middle stages of Alzheimer's disease or dementia. Each room and hallway has been developed with the help of local gerontologist, Caitlin Gipson, M.S., and her comprehensive research on the best practices for a memory care facility.
The creatively planned outdoor courtyard offers pathways for walking, areas for gardening and other outdoor activities. Residents may move securely and easily in and out of the facility.
A structured, yet flexible, calendar meets the spiritual, social and recreational interests of each resident. Our philosophy is to give residents the freedom to be who they are at any stage of memory loss. We offer families the assurance of knowing we are meeting their loved one's current and future needs.
Family members are encouraged to help provide a familiar environment for their loved one by bringing furnishings from home and decorating the resident's room with personal items.
Marden's Place includes:
Three delicious meals with entree alternatives
Utilities
Laundry service
Access to indoor and outdoor activities
Towels, washcloths and linens for a single or full bed
Medication supervision
24-hour personal assistance and support
Snacks
Cable television package
Planned activities
Personal bathroom
Housekeeping service
Marden's Place FAQ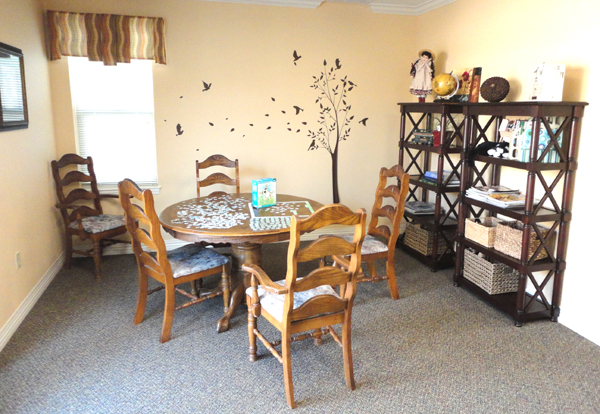 Q: Does MediCal cover Sierra View Homes Assisted Living Memory Care?
No. Marden's Place is the most affordable Memory Care in the area, but it's not covered by MediCal. Private payment, long term care insurance, and VA Aid and Attendance cover a stay at Marden's Place.
Q: Does Medicare cover Sierra View Homes Assisted Living Memory Care?
No, Medicare serves a different purpose: it is used when you go to the doctor or hospital.
Q: I (or my spouse) was in the military. Does that affect what we might pay?
Possibly! If you or your spouse were in the military, there could be money available to help cover some of the cost of memory care through VA Aid and Attendance. Ask us how.
Q: Do you accept Long Term Care Insurance?
Yes! We will do the billing for your Long Term Care Insurance company.
Q: Can we come and take our family member out for the day?
Yes, of course! We encourage it! (However, please *always* remember to sign them out.)
Q: Do we need to change doctors when coming to Memory Care?
No, while in Memory Care you will still come and take your family member to their normal doctor appointments.
Q: Is there an admissions fee?
Yes, there is a $500.00 nonrefundable admission fee due when you say you want the room.
Q: How do we start the process into admitting into Memory care?
Here are the steps!
Call to arrange a tour.
Next is an informal meeting with our RN or LVN to meet your loved one. This is to insure proper placement
Fill out application & financial information along with emergency contact info.
Then a physical is needed at your doctor's office of choice to fill out the "602 physicians report" and medications list.
A T.B test is required or an chest X-ray
After all paperwork is turned in, we will sit down and sign contracts.
A move-in date is set. Admissions are Monday thru Friday.
Q: What do we bring?
Bed, nightstand, dresser, favorite chair. (Leather chairs work best, as they can be wiped down if needed.) TV, lamp, decorations for the wall, pillow, bedspread, mattress protector, clothing (about 6 sets).
Personal Hygiene products like toothpaste, hair spray, shaving cream, deodorant, Depends, etc. are kept in a small tote and labeled with their name and kept in a storage cabinet. Staff will bring out to use during bath time.
Please bring all medication in the original bottle from the pharmacy.
Q: Can I call and talk to my loved one?
Yes, of course! We encourage it! We will bring your family member to the phone.
Q: Are all meals provided?
Yes, and if your loved one has a special treat they like daily, you can bring in a supply for them and we will make sure they have it!
Q: Is laundry service provided?
Yes, we do laundry daily. Please make sure clothes are all marked to avoid any mix-ups.
Q: When do I pay?
First payment is due on admission and is prorated. After that, monthly payments are due on the first, and late on the 10th.
More questions that aren't answered here? Contact Crystal Rogalsky at crogalsky@sierraview.org or at (559) 638-9226 and she'll be happy to talk you through it!