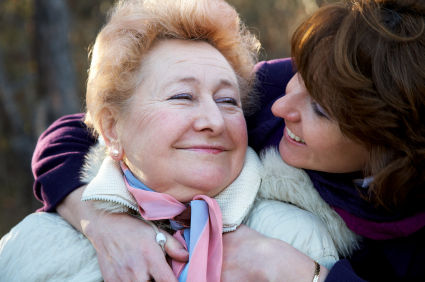 I am thinking it is time to move my mother into an Assisted Living Residence. How do I go about choosing one? Are all assisted living facilities alike? How do I deal with helping her adjust to the changes in her life?
This is a very good question because not all assisted living residences are alike. There is no standard blueprint for what an assisted living facility should look like.
Assisted living facilities go by many different names, like "personal care home," "board and care home," and "congregate living facility." Some are multi-story buildings, some are private homes that have been converted into a group living environment, and others are more like hotels, with hallways and rooms on either side of the hallway. Some are part of a retirement community, and others have no attachment to any other type of facility. Depending upon what they call themselves and whether they are connected to other facilities, there are different rules and regulations according to their license with the State of California.
When is it time to consider Assisted Living?
Some factors to consider as you are choosing an assisted living facility for your loved one:
Location.
A major factor in assisted living choice is the facility's location. If possible, choose a location that is near to family members that will be able to visit frequently. Use the internet to find assisted living residences in your area. Also, the Valley Care Giver Resource has lists of places to choose from. I highly suggest you go and visit places you are interested in.
Staff.
The first thing to look at when you enter a new facility is the staff. Are they friendly and welcoming? Ask them how long they've been working there – longer is better! Watch how they are treating the current residents. In assisted living the staff is around to help with those tasks that have become difficult. Lurk around a bit to see if you can hear staff interacting with residents. How do you feel when you walk through the halls? Is your impression of the place a positive one?
Meals.
If you can, have a meal at the facility. Watch how the meal is delivered to the residents and how tasty is it.  Talk to residents and find out about their experience in the facility. If residents are happy they will be eager to share how wonderful it is to live there.
Activities.
Check the activities calendar. Is there an activity program that offers something for a variety of interests and physical ability levels? Are there activities your mother would enjoy doing?
Building Size and Layout.
It is important that you choose a place that will best meet the needs of your loved one.  For some, a smaller and more intimate setting suits them better than a larger facility. Others enjoy having several social groups. Watch as you go through the facility for friendly common areas. Does the building seem well cared for? Is there a recreation room, library, social area, dining room, out door area that is welcoming?
Cost Structure.
Rent for assisted living can vary greatly by the size of the room and services included in the rent. Some places include almost everything in the price, so the cost could be $2,000 to $3,500 per month. Others charge you for only the services your loved one uses, so the basic rent price is much lower, but the services cost can add up. Unfortunately, there is no government assistance to help with payment. The VA does have a program for Veterans and their wives to help defray costs of assisted living. The rent for assisted living is usually very reasonable when you consider what the rent covers.
Services Provided.
Typically, assisted living facilities provide a long list of services. For example, most residential care facilities like Sierra View Homes' assisted living provide:

3 meals a day
24 hour supervision
some personal care assistance
housekeeping and laundry services
minor medical supervision (with a medication technician who brings medicine to your loved one and documents that it was taken)
social, cultural, educational and physical activities to keep your loved one's mind and body functioning as well as possible
snacks for those who need a little something to tide them over from meal to meal
a room with a full bathroom.

Sierra View Homes Retirement Community offers even more than these basic services above in our assisted living/residential care.

What to Bring.
Transitioning into a new living environment is difficult no matter what age. When getting ready to move to an assisted living setting, talk to the staff about what to bring. Most facilities will have a handbook or at least a list of what you will need. Plan what pieces of furniture you want to bring with you. Most facilities have the resident bring their own things to make the room feel more like home. If you are moving a relative in, it may be good to set up the room without them and then adjust things to their liking later.
Tip: Become acquainted with the facility so you know your way around and can help your loved one find places like the dining room and social areas easily. Don't expect your mother to move in and be comfortable at once. I tell families that it takes at least a month before a new resident feels confident and comfortable. Families are encouraged to support the new resident by frequent visits and even dining with them at times.